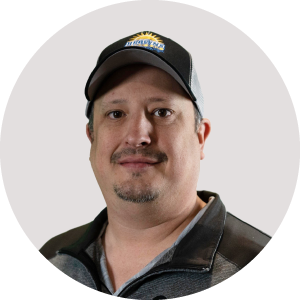 I was born and raised in Concord, VA, a very small town. I have three brothers and one sister. I started HVAC in a dual enrollment class in my junior year of high school. I graduated high school in the HVAC program in 2000. I went into business for myself on Jan 1, 2006. I was only a two-three man show for several years as we pushed through the housing market crash. During this time, I also worked full-time as a firefighter and did HVAC on my days off. I married the love of my life, Dara, in April 2011. We have two boys, Parker and Dawson. I made the move to full-time HVAC and left the Fire Dept in 2015. In 2017, we had eight employees and did $700,000 a year. As of 2022, we are up to 30 employees and over 4.5 Million a year in business.
What is your coaching philosophy?
My coaching philosophy believing if you have the knowledge and passion for something in life, you should pass it on. I sometimes wish I had coaches when I first started to help me get where I needed faster and smoother. God has blessed me, and I want to bless others.
My superpower is my natural ability to be welcoming, loving, and understanding to customers and businesses.
What are your areas of expertise?
What are your personal interests?
Sports, God, Family, Traveling