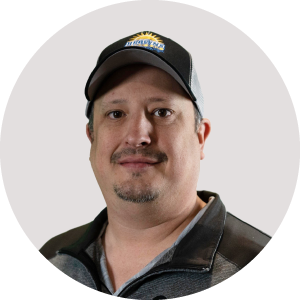 Brandon was born and raised in Concord, VA, a very small town with 3 brothers and a sister. He started HVAC in a dual enrollment during his junior year of high school then graduated in 2000. He went into business on January 2006. It was only a 2-3 man show for several years as they pushed through the housing market crash. During this time, he also worked full time as a firefighter and did HVAC on his days off.
He married the love of his life Dara in April of 2011 and they have 2 boys, Parker and Dawson. Then he made the move to full time HVAC and left the Fire Department in 2015. In 2017, the company grew and had 8 employees doing $700,000 a year. Five years later, they are now at 30 employees with over 4.5 Million a year revenue in business.
Brandon's superpower is his natural ability to be welcoming, loving and understanding to customers and businesses. He is eager to help other businesses grow the RIGHT way. Customer first, then processes and goals. He wants to help create a mindSIGHT over a mindSet mentality and believes his story can help others grow and be successful.
What am I most passionate about?
My community. Giving back to those who helped me build and live my dream
Brandon's Coaching Philosophy
Brandon is a firm believer that if you have the knowledge and passion of something in life we should pass it on. Sometimes, he wishes he had coaches when he first started to help him get where he needed, faster and smoother. He is blessed and wants to bless others.