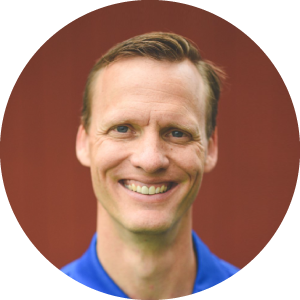 He is a bi-vocational pastor and an abuse interventional counselor. Basically people is his life. He started Final Touch Painting twice – once in graduate school just to put food on the table, and then a 2nd time in 2007. Eventually, it turned into a career in 2012.
He is married to his high school sweet heart for over 25 years. He is blessed beyond measure with 7 kids! For Eric, life is most enjoyable when you get to help others succeed. Its truly no fun getting the top of a mountain and realize there's no one there to enjoy the view with you! Experience taught him that helping people navigate their professional life, often makes huge differences in their personal lives as well an that the lessons learned at work can often improve their lives at home.
Eric's superpowers are traction implementation, building a super focused culture and hiring great people. He loves influencing the next generation to do great things.
What am I most passionate about?
I am passionate about developing people. 
Eric's Coaching Philosophy
He believes that with great books (information) and exposure to various experts, teamed with hard work, will lead to success.
Business owners need someone to bounce ideas off of.  They need someone, at times to comfort, and at times, someone to call them out for bad choices.  Most employees won't tell the boss the things they really need to hear, and most have no idea the stress business owners shoulder everyday.  It can be a lonely place.  Conquer Coaching is a place where owners feel they don't have to it alone.